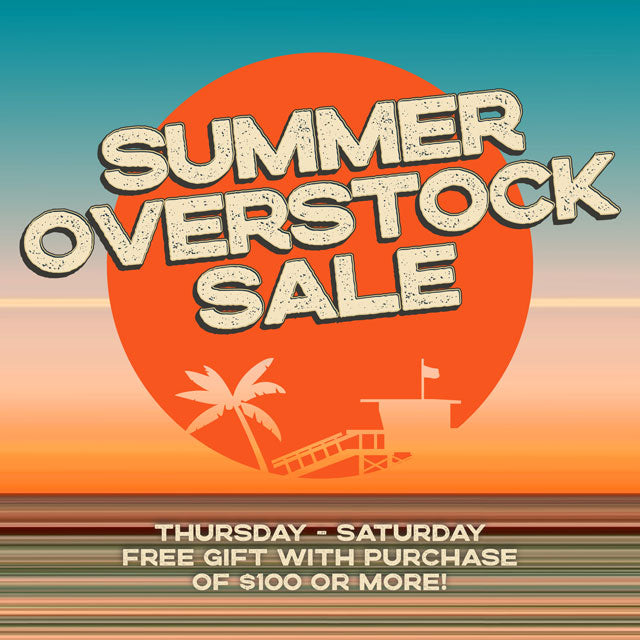 This weekend, our store is hosting an incredible sale that will transform your summer wardrobe without emptying your wallet. From stylish t-shirts to premium cotton shirts and lightweight pants, we have something for any and every style. Plus, we have an exclusive collection of Olukai sandals and shoes to complete your summer look. Even if you prefer online shopping, we have a special treat for you.

Sale Highlights:

Buy one, get one half off on all t-shirts - Mix and match your favorite styles and make a statement this summer!

Dibi brand cotton shirts at a remarkable 50% off - Experience the perfect blend of comfort and style.

Enjoy a discount on Pendleton shirts - Elevate your wardrobe with timeless looks and impeccable craftsmanship.

Summer lightweight pants 30% off - Stay cool and effortlessly comfortable in the summer heat.
Plus a Free Gift with any purchase of $100 or more!

Explore our collection of Olukai sandals and shoes - Embrace comfort and fashion in every step.

Exclusive Online Discount:
Can't make it to our store? No worries! We appreciate all our customers, which is why we're offering an exclusive 20% discount on online purchases. Simply use the code "OVERSTOCK" at checkout and enjoy the savings from the comfort of your home.

Join us this weekend for an unforgettable shopping experience. With incredible offers on t-shirts, Dibi brand cotton shirts, Pendleton shirts, summer lightweight pants, and Olukai sandals and shoes, this sale is too good to miss. Upgrade your summer wardrobe without breaking the bank. We can't wait to see you!